Classroom Concepts
ESCO Furniture is designed so it can work well whether in a Modern classroom setting or classical classroom requirements.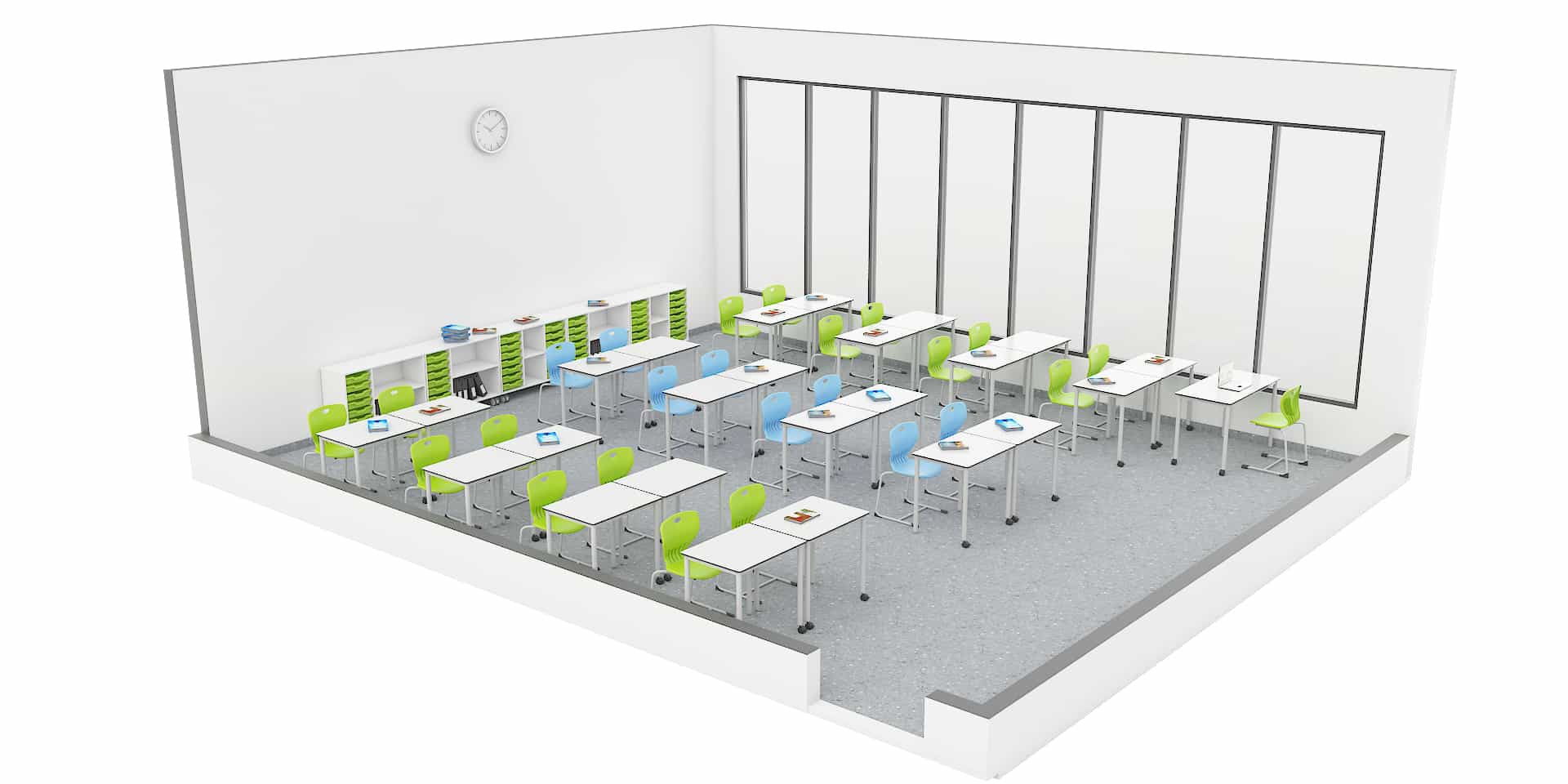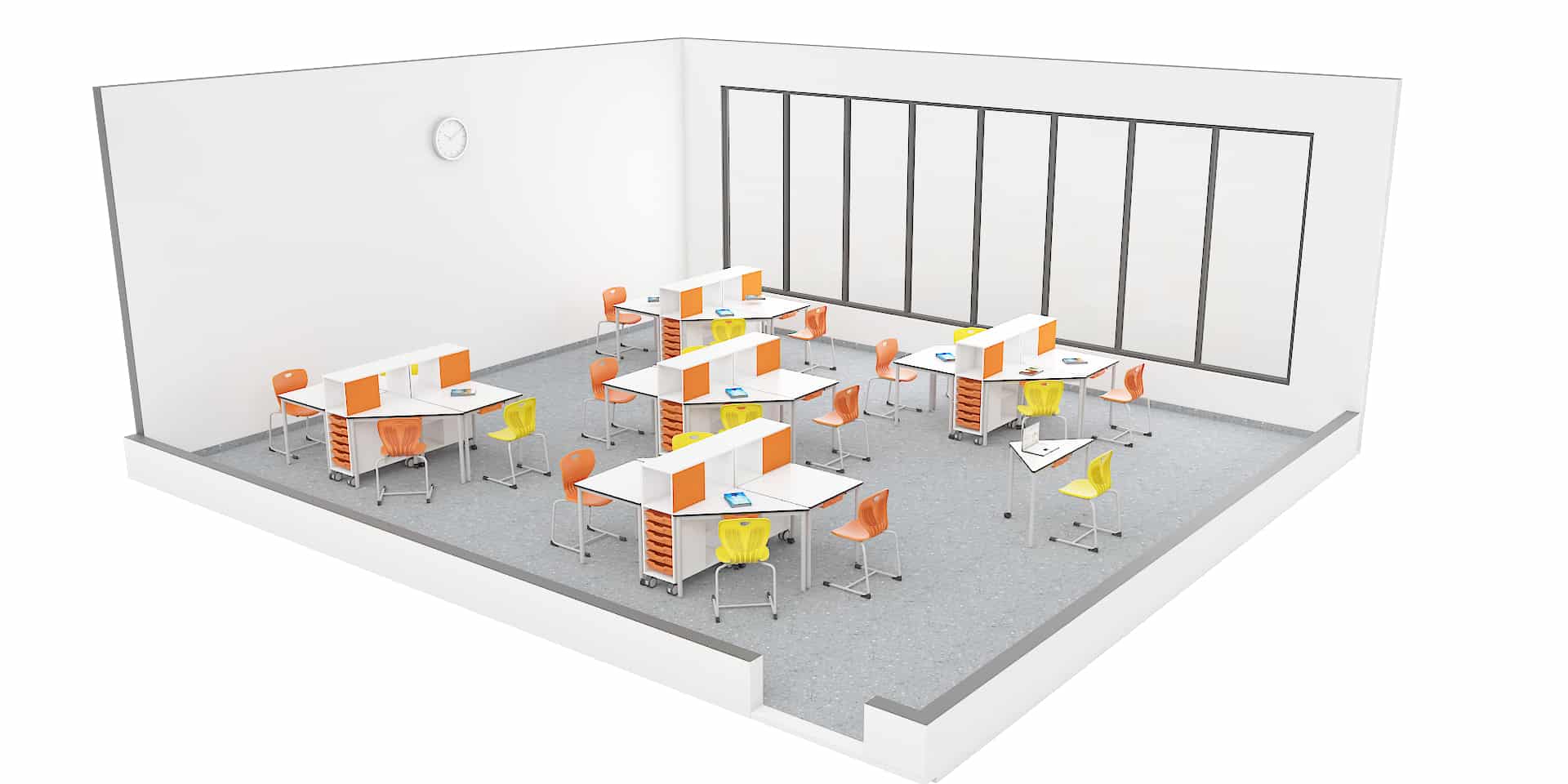 Classic or Contemporary – we cater to both!
From traditional classroom layouts to more flexible and collaborative layouts, ESCO Furniture helps you adapt your center's learning spaces to suit the teaching and learning styles being adopted more frequently in schools today.
When it comes to the impact furniture can have on learning outcomes, it is vital that the furniture chosen is comfortable, flexible, and suited to the actual study tasks at hand. This may include project-based learning, collaborative assignments, or even standing tasks, as opposed to the typical lecture-style learning.
Flexi Classroom Concept Classroom Area : 9.5 m x 8.5 m Student No. : 20
Flexi Classroom Concept Classroom Area : 9.5 m x 8.5 m Student No. : 20
Classic Classroom Concept Classroom Area : 8 m x 6.5 m Student No. : 24
ESCO Furniture Services
We specialised in complete services packages, from educational space designing and planning, to production and finally, delivery and installation
Planning fit out for a new building or refurbing an existing space?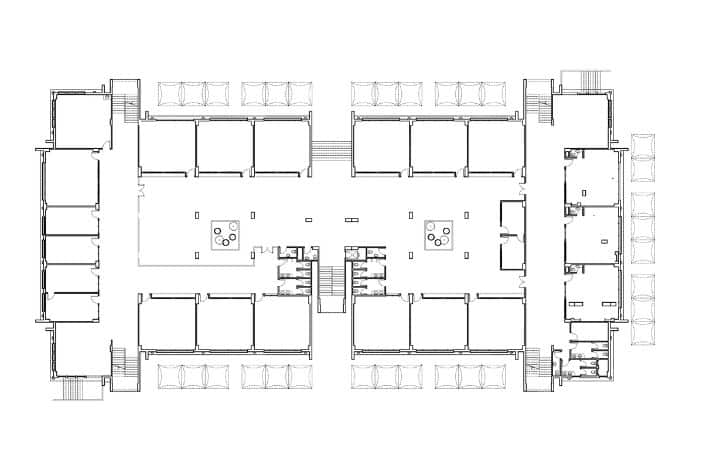 2D Floor furniture plan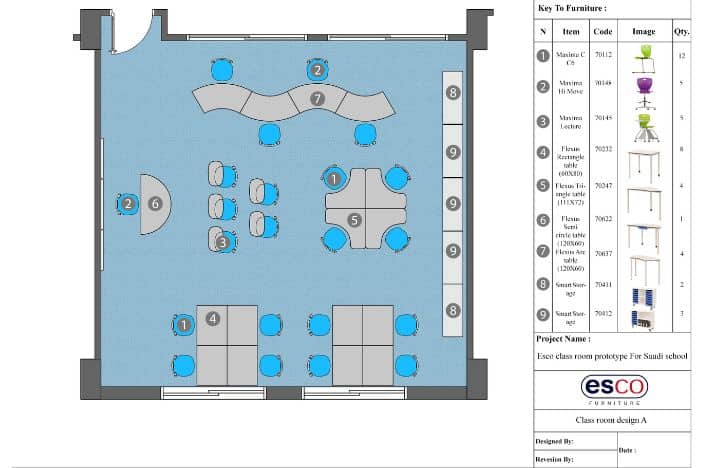 3D rendering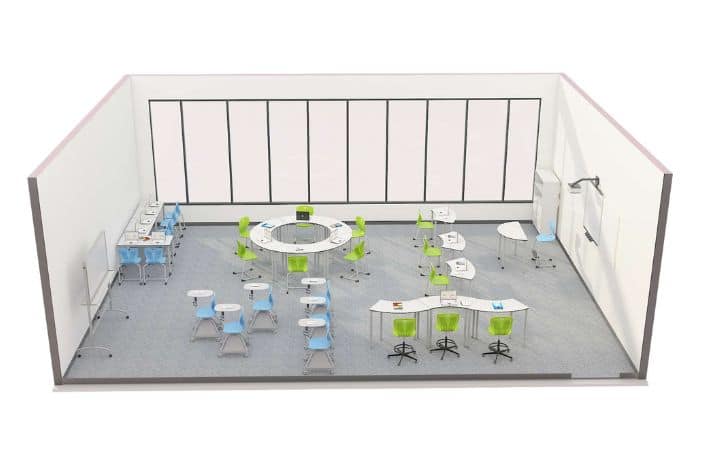 Key Points About ESCO Furniture 
ESCO specializes in designing, creating, and delivering modern educational furniture. The furniture is made according to up-to-date international standards and trends, but at affordable and competitive prices.